$1.5 billion! Wyre was acquired by Bolt, an American financial technology enterprise
2022-05-16

: $1.5 billion! Wyre was acquired by Bolt, an American financial technology enterprise
Recently, the payment platform Wyre, an early investment enterprise of China Canada Angel Alliance (CCAA for short) managed by Zhongguancun Dahe Capital, was acquired by the US financial technology enterprise Bolt for US $1.5 billion. According to the Wall Street Journal, the transaction is one of the largest acquisitions of encryption companies in terms of financial settlement scale this year.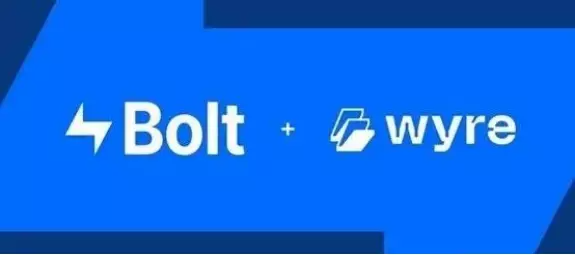 Wyre is a digital asset infrastructure developer, located in San Francisco, USA. It was jointly founded by Michael Dunworth and Ioannis Giannoras in 2013. In 2016, Wyre received investment from China Canada Angel Alliance.
As a leading payment infrastructure in the industry, Wyre provides developers with simple, efficient and powerful APIs, supports a series of financial, cryptocurrency, authentication and other services, and is an important circulation channel between real assets and crypto assets. Wyre also ensures asset security with its globally leading risk control and compliance.
Wyre has made full use of its first mover advantage to achieve deep cultivation in the field of encryption. As of today, Wyre has obtained legal business licenses in 48 states in the United States and 55 countries around the world, and supports more than 30 currencies to conduct cryptocurrency transactions in all mainstream payment channels. More than 500 platforms use Wyre to provide encrypted asset services for consumers, and the number of end users of Wyre has exceeded 4.8 million.
With its powerful and efficient encryption asset service capability, Wyre has built an active Web3.0 cooperation ecosystem, covering many institutions in the fields of MetaMask/BRD, Ledger, Coinify/TRANSAK, NFT (Opensea), DeFi (Maker/Component), etc. At the same time, Wyre has reached strategic cooperation with Visa and Lithium (the card issuing API platform) to make it easier for users to use cryptocurrency for payment and transaction.
In 2021, Wyre's annual revenue will grow nearly 10 times year-on-year, with gross profit margin exceeding 50%. With the gradual increase of mainstream public acceptance of encryption assets, Wyre will gain more development space in the future and achieve rapid growth with the whole industry.
According to the announcement, both entities plan to complete the transaction and fully integrate before the end of this year. After the acquisition, the transaction protocol will bring the encryption industry with the powerful functions of Bolt CheckoutOS, one click checkout, payment, authentication and fraud protection.
Ioannis Giannaros, CEO of Wyre, said that in a mediocre environment, working with Bolt to expand its powerful CheckoutOS into the field of encryption would set a new standard and create new opportunities worldwide. They just want to make it easy for every retailer to use cryptocurrency for transactions, thereby removing long-standing barriers.
Maju Kuruvilla, CEO of Bolt, said: their merchants and retail partners hope that they will always innovate according to customers' needs, which is why the announcement of this acquisition is so exciting. This is another step taken by Bolt to improve the purchase experience. He further emphasized that the acquisition would pave the way for their retailers to achieve seamless and secure encryption transactions and NFT. Consumers and retailers will benefit from a frictionless buying experience that natively supports encryption and NFT.